Hellooo Battlerite fans!
Welcome to the very first dev blog!  My name is Katey and I work here at Stunlock Studios (SLS for short) as Brand Manager & UI Designer. If you're an active reddit user, you may have seen me on there recently. I've been trying to answer questions and get more involved with the community.
To start with we will aim for a dev blog to be released every Monday. The blogs will be written by a different developer each week and will also vary in subject matter. We want to open up about our development, give insight on decisions we've made, and involve you in the process.
The first thing I want to mention is that some time this week we'll be posting a bigger announcement that's going to give you a better overview of what we're focusing on in development in the months ahead. This will be a broader look at our development process, so if you feel like this blog falls short, be sure to check back for that upcoming post as it may give you more insight.
In my blogs, I've decided I want to give you guys an update on random things that people in the office have been working on in the previous week. In the office, we've jokingly called this the "Katey going around annoying everyone" blog. I can also provide specific information about what's going on in the user interface team, since this is where I primarily work.
---
I am personally a big fan of art, so what really grabbed my eye when pestering the art team in particular was the upcoming Grand Champion mount. It all started with the concept by our Art Director, Johan Aronson: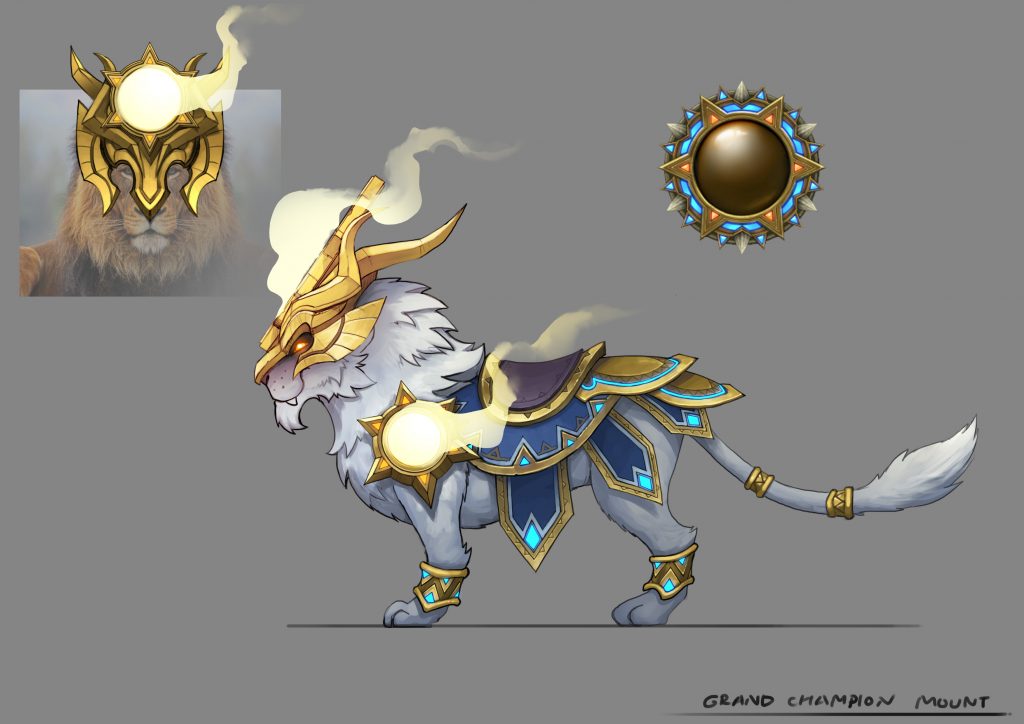 As the mount is for use by Grand Champions of the previous Season only, it needed to not only match the Grand Champion league icon, but also make players feel like kings of the arena. The art team felt that a lion was the perfect choice.
After the concept is nailed, it's down to the 3D artist to begin sculpting the mount. Our 3D artist intern, Sofia Hansson (aka Chili), kindly shared some shots of the sculpt with me and talked about her process.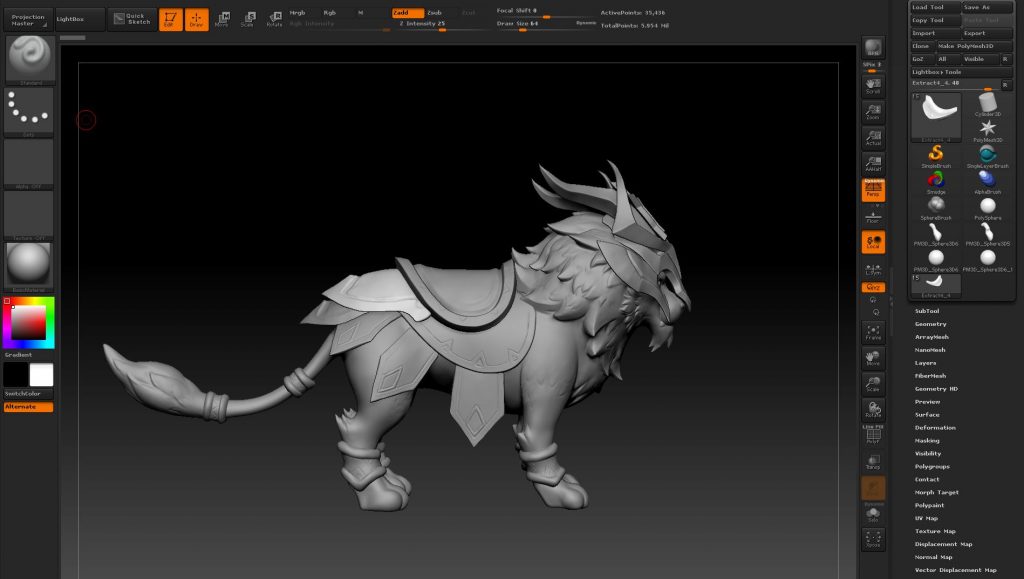 Sofia: "The hardest part for me was the fur. Luckily, I recently worked on a Legendary Outfit that gave me some insight into texturing fur, which helped to speed this up. We texture our models by hand using 3D-coat. This program allows us to paint onto the model directly in a 3D space. Another thing I had to do a bit more learning about was hard-surface sculpting, so I watched some videos to point me in the right direction. The hard-surface parts of this sculpt are the armor plating, etc. Once the sculpt is done, I then create the low-poly version which is what will be used in the game."